Tom van der Dussen Projectmanager at Holland Semiconductors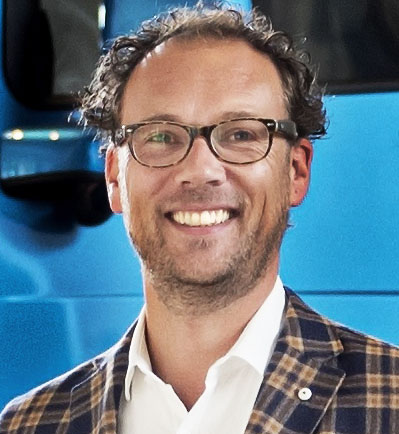 We are pleased to announce that Tom van der Dussen will start working at High Tech NL as Project Manager at Holland Semiconductors as of March 1, 2021. In the coming months, Tom will set out the course and develop initiatives at home and abroad together with Willem Endhoven and our members.
A personal message from Tom:
Please let me introduce myself; I'm Tom van der Dussen and from March 1 onwards with a lot of joy working for the Semiconductors cluster at High Tech NL. I'm born and raised in Eindhoven, the technology cradle of the Netherlands (and maybe even a wider area), but since almost 5 years living in the beautiful Limburg region close to Germany and Belgium. Together with my wife, we decided to move to a nice and quiet area, where we have lots of fun in supporting the local sports clubs and charity.
With a track record of more than 20 years in international business life, I like to use this expertise and knowledge to support High Tech NL and all of its members. As I'm from Eindhoven it is almost a logical thing that I also started my career at Philips Lighting. During that time my interest in technology simply grew a lot and still does. Next to that, am I an enthusiast in the field of marketing and business development which leads to my professional life as somebody that likes to connect people, technology, and mutual opportunities. It makes me very happy when I can bring questions, companies en, and ideas to a solution or clear answer.
People know me as a result-driven and passionate team member, it gives me the energy to be in close touch with colleagues, business partners, and customers. Personally, I have a strong trust in cooperation and helping each other: when you're alone you might go faster, but together you reach higher goals!
My first goal for 2021 is to get personally acquainted with the High Tech NL members. In these days it cannot be in real life during meetings or shows, but let's use the options that are available (Skype, Teams, the good old phone, and e-mail). During these conversations, I like to learn all about what is happening inside your company and the markets you are active in. Next to that of course also what you like to see from me and our High Tech NL community.
My second focus is to support the running projects, be part of the team and reach results together with you. Let's go for it together! After all; I hear a lot about great things running, let's focus on these and make sure we create many new ones in the near and long-term future!
Looking forward to meeting you soon and best regards,
Tom van der Dussen
Would you like to have a chat with Tom about the semiconductor cluster and the future of this Dutch industry? Feel free to get in touch via email tom.vanderdussen@hightechnl.nl or give him a call at 088 – 555 43 43
We give Tom a warm welcome and wish him lots of success with this new job.