High Tech NL Semiconductors is the contact point for the Dutch chip industry. As a member of the Silicon Europe Alliance, we drive international collaboration and continuously develop the semiconductor ecosystem. We encourage interactions between companies, knowledge institutions and public authorities and have connections with innovation attachés, embassies and development agencies. Through our network, we contribute to the application of key technologies such as integrated photonics and quantum computing.
High Tech NL Semiconductors – formerly Holland Semiconductors – is a cluster of the sector organization High Tech and has a national scope. Within the ecosystem that we are continuously developing, a network of hundreds of parties is flourishing. From the Noviotech Campus in Nijmegen, we demonstrate the leading nature of the Dutch chip industry by participating in exhibitions and initiating projects, among other things. We support, for example, the existing equipment industry, which is very strong internationally.
Through close cooperation and with this broad expertise, we are working on a leading role for the new field surrounding heterogeneous integration and the desired equipment to make this possible in the future. And we help the chip design community to translate societal concerns into high-tech solutions that the world needs.
Our motivation? To strengthen the international competitiveness and earning power of the Dutch high-tech sector. The more key technologies we can apply in our country, the stronger we are when it comes to collectively solving global challenges. Together, we are shaping tomorrow's world.
We would love to share ideas
Questions about opportunities, collaboration or High Tech NL Semiconductors?
Contact cluster manager Tom van der Dussen via +31 (0) 6 – 307 822 34 or tom.van.der.dussen@hightechnl.nl.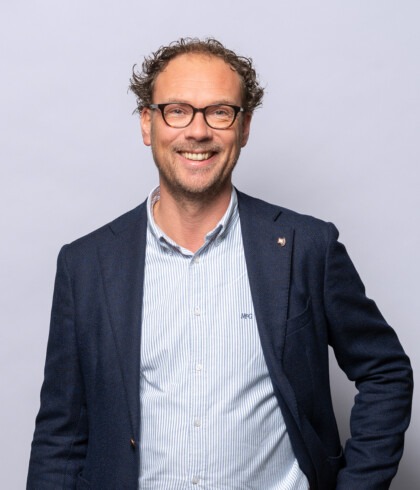 "Building ecosystems and connecting companies, knowledge institutions and public authorities are at the core of our activities"

High Tech NL Semiconductors

Semiconductors
Join
As an industry association, High Tech NL connects companies and knowledge institutions. We increase mutual cooperation and support new national and international initiatives. Our motivation? To strengthen the international competitive position and earning power of our high-tech sector. The more parties connect through us, the larger the network to share knowledge and bring high-tech professionals together. Together we devise solutions to global challenges and shape the world of tomorrow.
Access to our powerful network inside and outside the high-tech sector.
An indispensable partner to realize ambitions on a regional, national and international level.
From individual support to facilitation of concrete collaborations.