Call for Proposals for Microelectronics Systems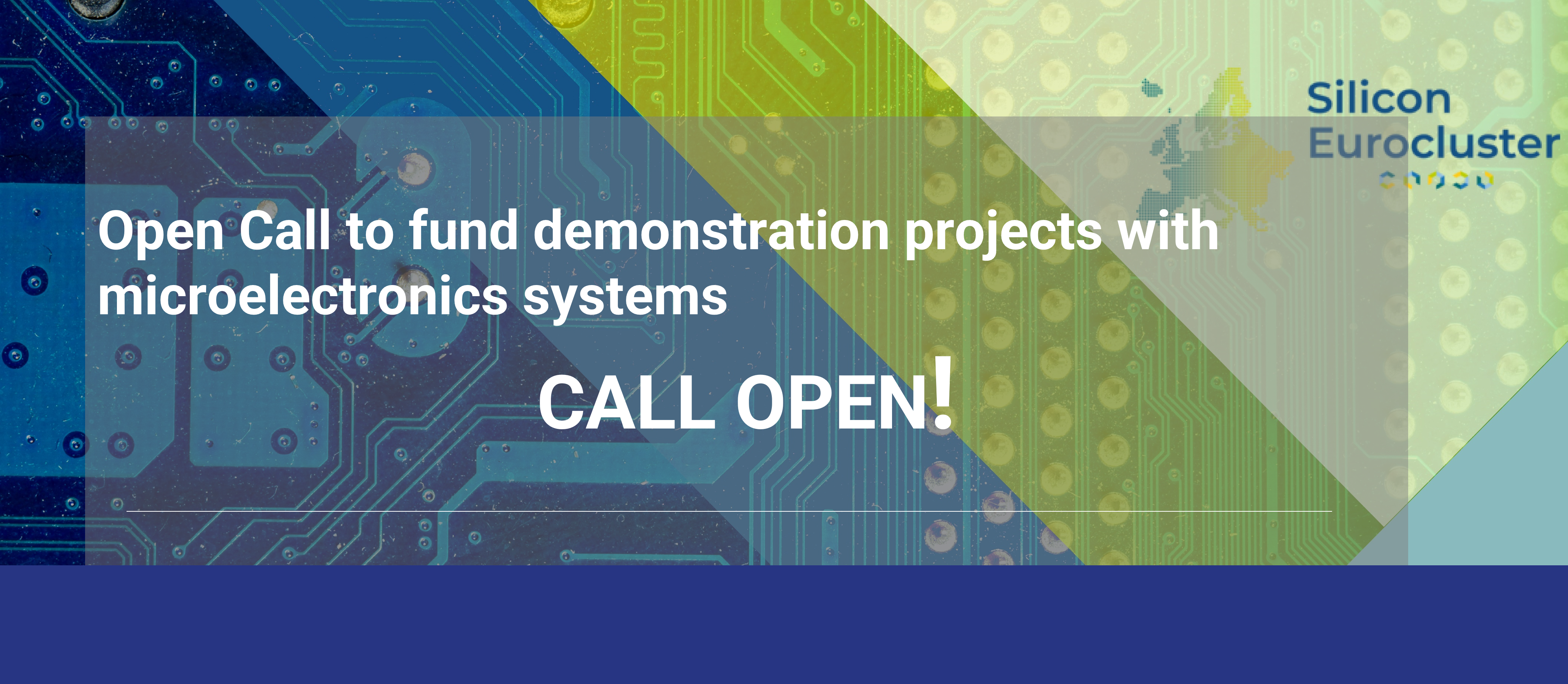 The Silicon Eurocluster Call for Proposals for demonstration projects in microelectronics systems is now open.
In this open call for demonstration projects we expect to fund 12 market-oriented projects involving consortia with at least 2 SMEs.
Funded projects will receive up to €80.000. The total budget of the open call is €960.000.
We are expecting technological solutions including a prototype (demonstrator) of a microelectronics system, which may also include other technologies such as radio communications, cybersecurity, energy harvesting, AI, sensors, or photonics.
Eligible projects may include:
Investigation of technical and design requirements.
Development of prototypes or demonstration versions of products or services. This may also include pilot work, testing and validation.
Planning and carrying out studies/testing to verify an innovation.
Investigation of market conditions, such as identifying customers, customer needs, potential partners, and competitors
Practical details
The Silicon Eurocluster project aims to achieve greater European self-sufficiency with increased competitiveness and resilience in the electronics value chain paying attention to SMEs.