Minimal Fab: Minimal Fab Small-scale microtechnology and semiconductor fab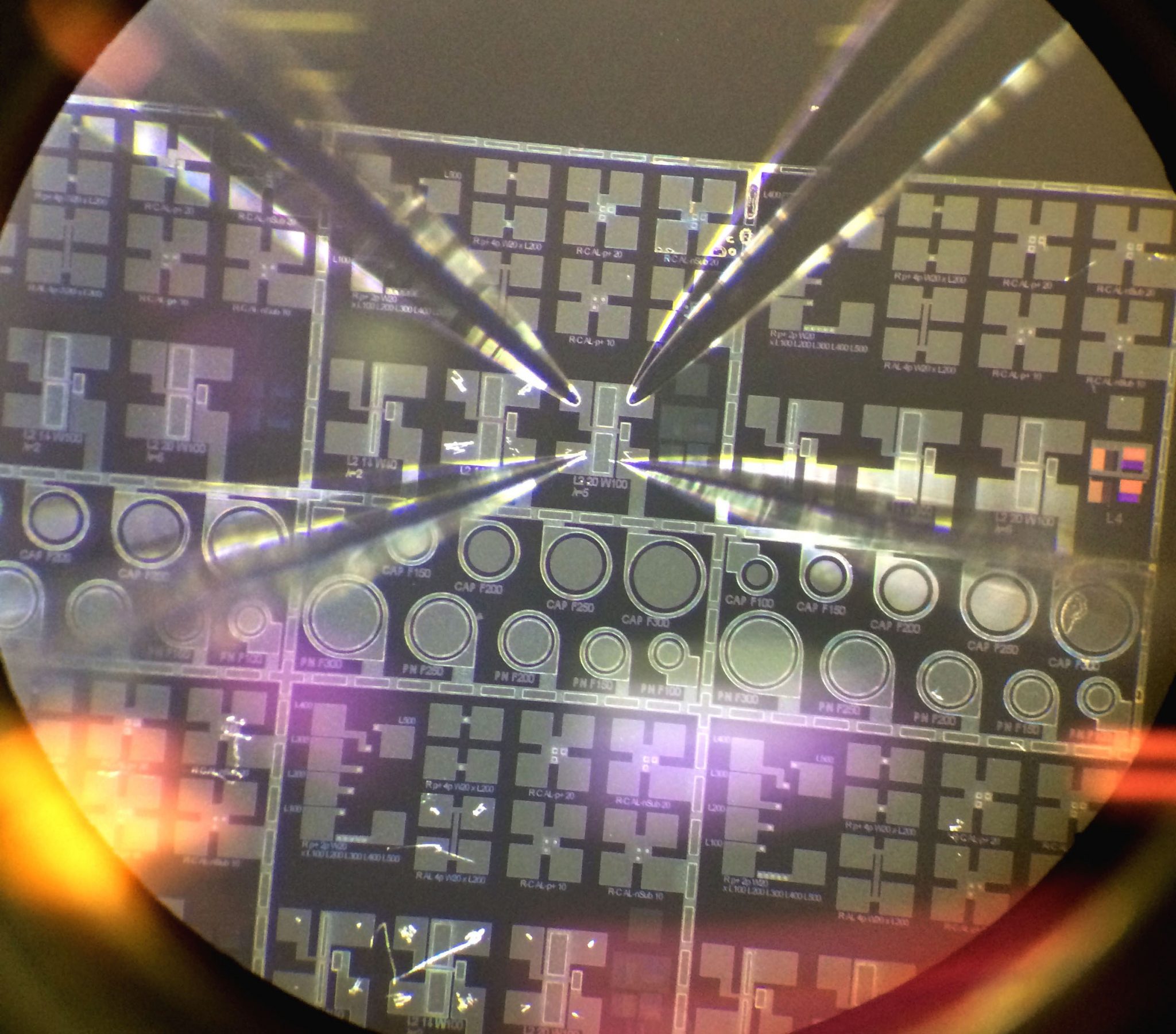 Minimal Fab is a low-cost micro-technology manufacturing concept (by AIST, Japan) consisting of processing units sized half a domestic refrigerator. Minimal Fab is the micro-technology equivalent of 3D printing: a device is manufactured in a day and even single devices can be made cost-effectively.
Next to start-up companies, also steady players with a long history will benefit from this innovation. The Minimal Fab technology will for sure act as a valuable option in the development process of new products. It will bring new flexibility and more speed in the first steps of product development.  We already receive information requests for small series production from large and well-known companies. The fast availability and mix of low cost / low volume open doors for their production need as well.
Fast iterations and cost-effective low volume production
For R&D, this fab means fast iterations in design, process sequence, or device topologies. For production, small series are manufactured in a week.
Minimal Fab accelerates innovation by lowering the threshold in both time and money for disruptive developments: devices that were never even considered are now within reach.
Offer
Minimal Fab Nederland is currently investigating the demand for services and formulating a business case for a facility in The Netherlands. This fab is planned to be operational in Q1 2023. Meanwhile, demonstrator devices can be manufactured in one of the operational facilities in Japan.
Immediately available applications are:
MEMS, micro-fluidics, and silicon photonics
Power components
IC and sensor packaging
ASIC manufacturing will be offered soon as the device library is currently being extended.
Product requests
We are very much interested in possible new thoughts and needs from the Dutch market. Please address your questions, needs, or product request to the Minimal Fab team.
It will help all of us to take the next steps and deliver the most optimal production environment in the near future.
Interested?
To discuss your device idea, your manufacturing needs, or to obtain more information, please contact Matthijs van Kooten at Minimal Fab Nederland at 088-5554300 / info@minimalfab.nl or Tom van der Dussen at 06-30782234 / tom.van.der.dussen@hightechnl.nl