Looking back: BCSEMI NL membership meeting at Nedinsco, Oct 25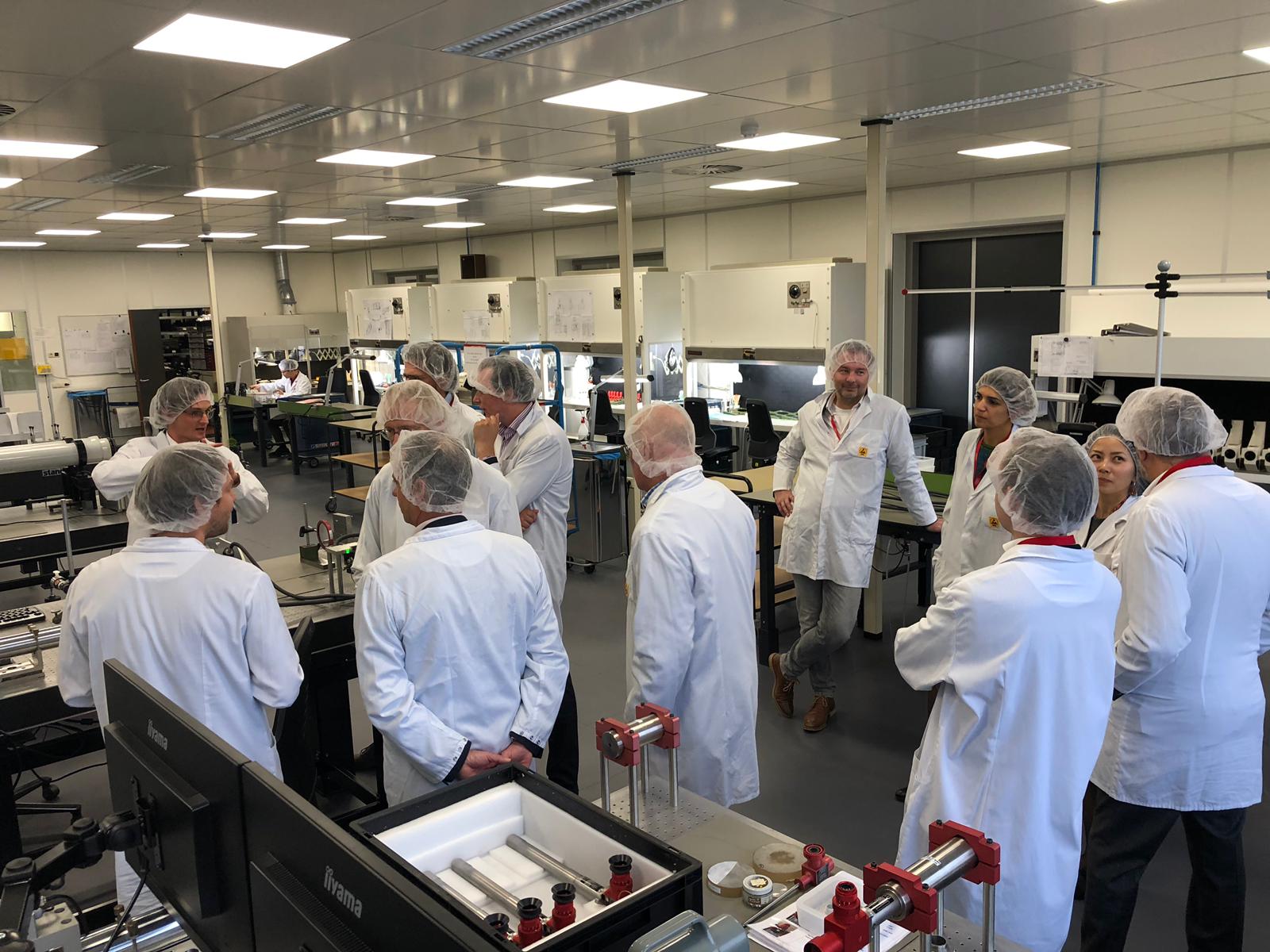 Last Thursday October 25, the BCSEMI NL membership meeting took place at Nedinsco in Venlo. Of course we started the meeting with coffee and "Limburgse vlaai".
The different presentations and tour gave a good insight in their business: all about high tech optics, both the very large & robust for defense and very high-tech and small for Semicon! Lots of BCSEMI members present that have a much better understanding of what this high-tech company in Venlo does!

BCSEMI NL Update by Barry Peet Managing Director
As always, Barry Peet first informed the attendees of the new developments at BCSEMI NL. The presentation included ongoing events at home and abroad, an update on the progress of ROCKET and the Plug & Play Center. Much attention was paid to the start of the CITC (Chip Integration Technology Center).
Presentation by Guido Knippel, Senior Director CoC at ASM Laser Separation International B.V.
The second  presentation was an inspiring introduction on ASM-Pacific Technologies. More information on this presentation will follow soon.
Presentation by Geert Smits, General Manager at Nedinsco B.V.
Geert Smit offered us an insight into the activities and capabilities of Nedinsco. More information on this presentation will follow soon.
Presentation "Laser communication" by Christ Gruijters, Project Leader at Nedinsco B.V.
Nedinsco jointly developed a module for a satellite to enable laser communication. Laser communication in space will replace current radiocommunication between satellites and earth because of lack of bandwidth, speed and security reasons. More and more satellites that are gathering data will be launched. These data only can be communicated through high speed laser communication. During the project Nedinsco proved to be one valuable partner for future satellite communication. Beside laser satcom Nedinsco is also developing different modules for space applications.
The meeting was finalised with a very interesting tour at the Nedinsco and networking drinks.
A very succesfull and inspiring meeting and location!
We love to meet you (again) on our next Membership Meeting, December 6 at Salland Engineering in Zwolle.