Looking back: Boston Scientific Open Innovation Day, Nov 14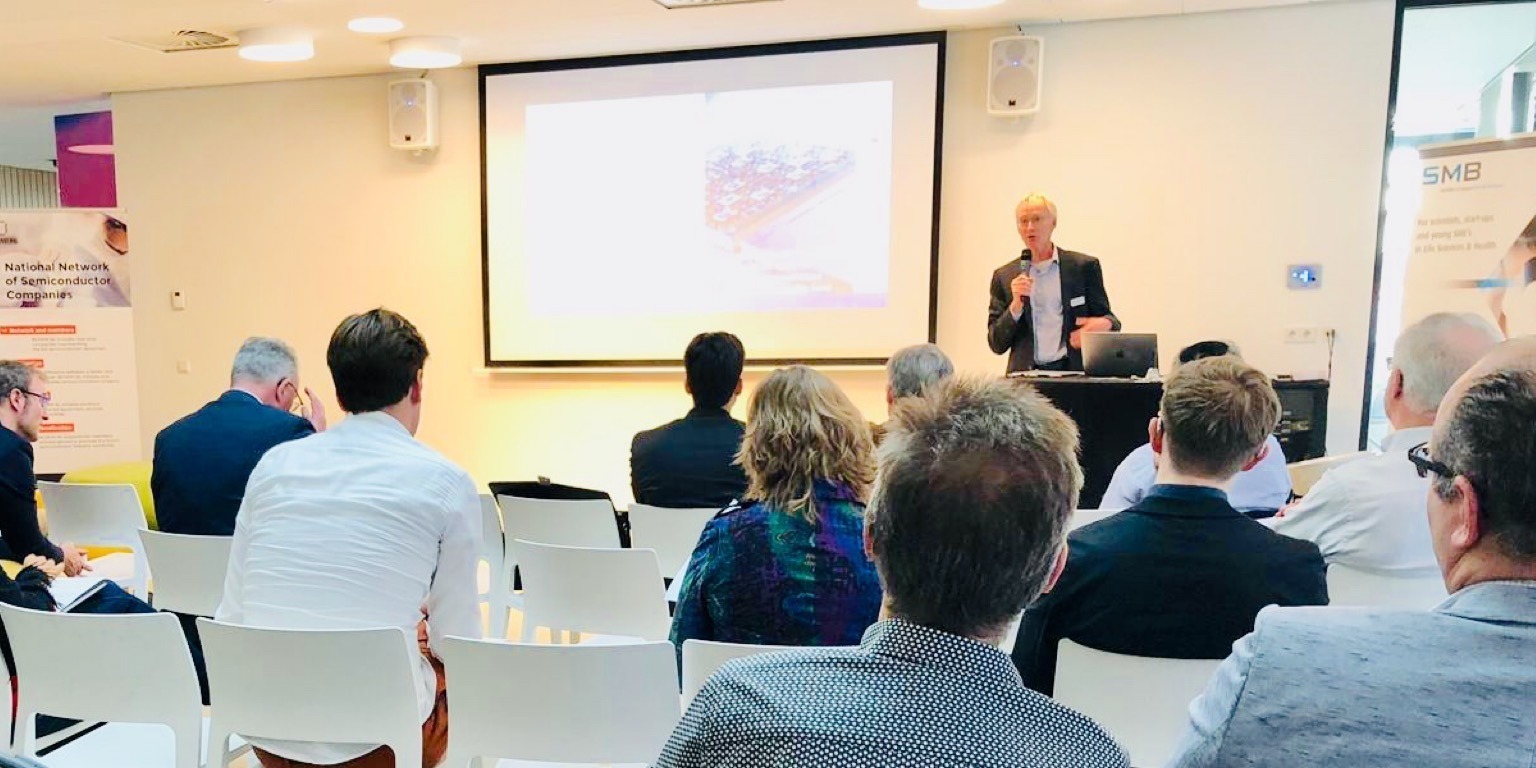 Last Wednesday November 14th, Boston Scientific together with BCSEMI NL organized an Open Innovation Day at the Novio Tech Campus in Nijmegen.
Boston Scientific
Boston Scientific is a global medical technology provider with over 29.000 employees, 15.000 products and a global presence. The micro-electronic technologies embedded in these products is very extensive and broad and requires an increasing cooperation with high tech technology providers. Furthermore, being an growing company in a rapidly diversifying and changing med tech environment, Boston Scientific searches continuously not just for high-tech components but as well for innovative products.  The goal of this innovation day was to meet with both semicon industry as well as innovative medtech companies. Boston Scientific believes in open innovation models whereby interaction between people is the starting point for novel developments.
Open Innovation Day
A total of 22 technology experts from Boston Scientific from eight countries and five divisions met with a group of 35 companies and institutes from the Netherlands and European countries.
Boston Scientific presented the company and different ways to work with them on a variety of topics in the micro-electronicsphotonics and innovative product development. TNO and VTT ( Finland) gave an interesting insight in their technologies and a variety of 16 companies presented in clear short pitches their offerings. The day was further filled with a mix of B2B meetings and just plain-old but very effective networking over food and drinks.
Of course, this is just a beginning, the real work has to start continuing many of the initiated discussions, which will be guided by the Boston Scientific scouting team, being present in full at the meeting.
A very successful and inspiring meeting!
---
For further information or a follow up: Jan.Weber@BSCI.com