Join the Holland High Tech Pavilion at SEMICON Japan from 13-15 December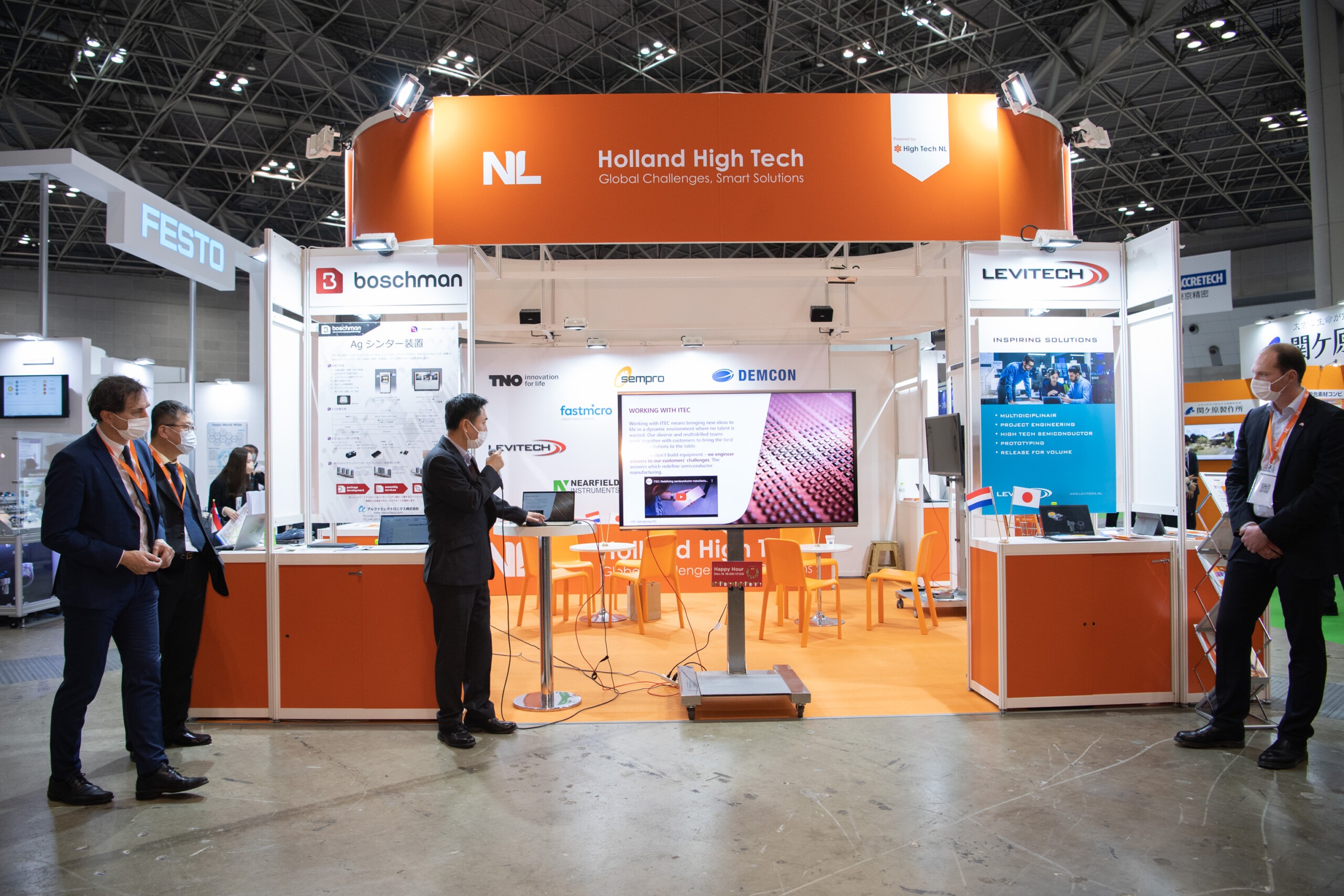 SEMICON Japan is the premier event that brings together the semiconductor manufacturing supply chain for the latest insights, trends, and innovations as the industry powers digital transformation. SEMICON Japan 2023 will highlight Smart applications powered by semiconductor technology such as automotive and Internet of Things (IoT).
Also this year, the Netherlands will be present with a Holland High Tech Pavilion.
Are you interested in participating in the Pavilion? Please contact High Tech NL cluster manager Tom van der Dussen (tom.van.der.dussen@hightechnl.nl) for all the details (units, prices, program, etc.) of participation. The available space is limited, so be sure to claim your spot in time!
For more information about SEMICON Japan, you can navigate to: SEMICON Japan 2023