Invitation to Semicon China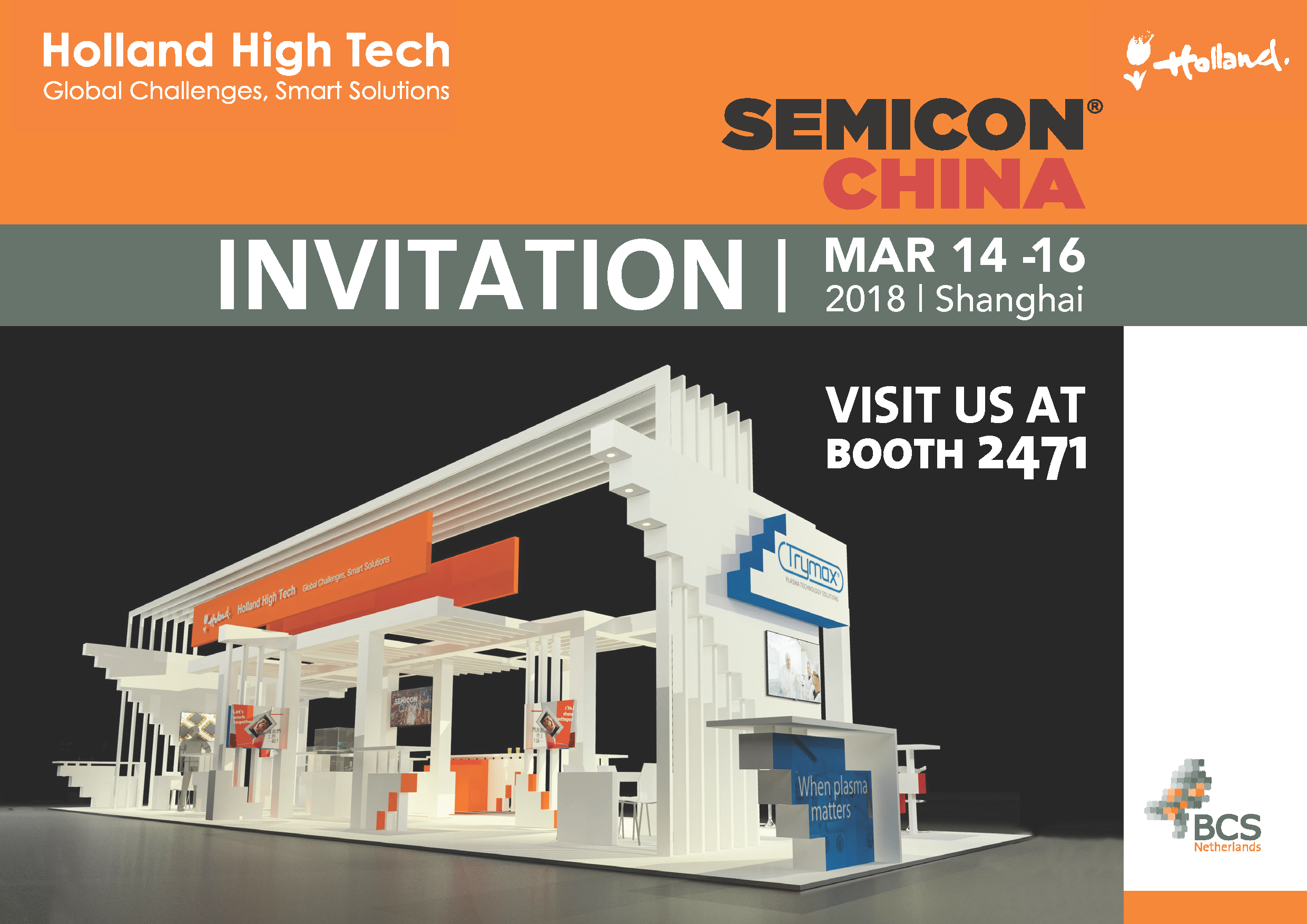 SEMICON China has been the world's largest and most influential trade show for the semicon industry. It attracts the major players from the global semiconductor industry to Shanghai.
Business Cluster Semiconductors, in collaboration with the top sector HTSM, the Dutch Consulate in Shanghai & HighTechNL, organizes the Holland High Tech Pavilion on SEMICON China 2018.
China is aiming to take its entire semicon industry to a higher level. The aim is to produce high-quality semiconductors and to reduce the dependency on imports. A partnership between Chinese semicon players and experienced Dutch semicon companies united in BASE CHINA can speed up this process. For more infor visit www.base-china.nl.
We welcome you in the Holland High Tech Pavilion on March 12-16 in Shanghai.