ECOC Glasgow 2023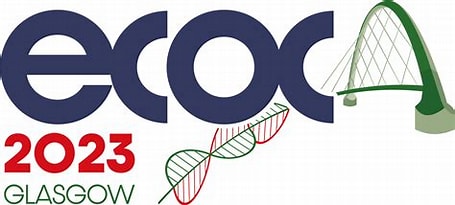 From 2 to 4 October, the ECOC will take place in the historic and vibrant city of Glasgow. The event will showcase the latest cutting-edge developments in optical communication. The ECOC exhibition covers a wide range of optical communication products and services parallel to the scientific conference.

Dutch photonics are very important and need maximum visibility. Together with the Dutch embassy in the UK, PhotonDelta, and PhotonicsNL will be creating extra visibility for the Dutch participants. There will be an 'operating base' on the exhibition floor, which will give extra exposure for all Dutch participants.
Next to that, on Tuesday afternoon, from 13:00 – 14:30h a program will be organized in the central theatre, with presentations from different Dutch companies and a panel discussion. High Tech NL Semiconductors will also be amongst the speakers on the program. Of course, the networking part will not be missing. On Tuesday afternoon there will be a networking reception from 15:00 – 17:00h.
If you are a Dutch participant in or a visitor of this show and want to be part of the 'Dutch visibility at ECOC', please send an e-mail to PhotonicsNL, Petra Wicherink (petra.wicherink@photonicsnl.org).
Check more details about the show at www.ecocexhibition.com
Register
Deelname aan het event is mogelijk na registratie via onderstaande aanmeld-button. Na registratie volgt de bevestiging per e-mail. Wijzigingen van de aanmelding zijn eenvoudig via bevestigingse-mail door te geven.