ERL – Smart City competition in 2023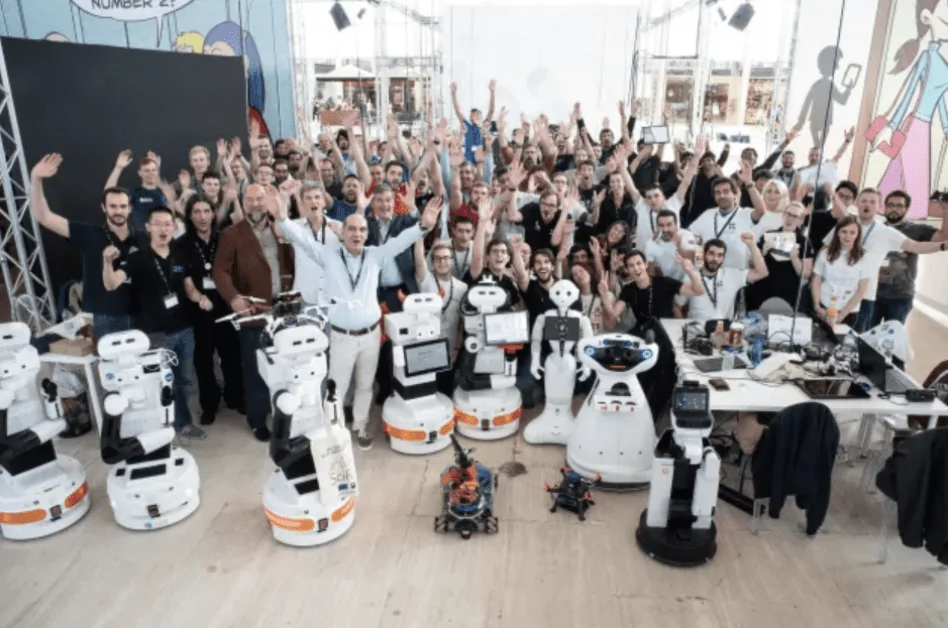 In line with its aim to boost European Robotics Leagues (ERL) activity, euRobotics is pleased to announce that a SmartCity competition will take place during 18th – 21st September 2023 in Milton Keynes, UK.
The MK Smart City Robotics Competition follows a series of previous competitions which were organised under the SciRoc project, including a competition in Milton Keynes in 2019 and another in Bologna, Italy, in 2021.
Call for Teams to compete in the 2023 event  in Milton Keynes 18-21 September 2023 (+ set-up/dismantling days)
Express your interest: https://forms.gle/XVwTT1o2MaBUbeLj9
Teams from universities and companies alike are invited and positively encouraged to take part in that event.
The scenarios or 'episodes' for the competition are now being planned and will be published soon. At the present time, the episodes will include:
Episode 1 – Deliver coffee shop orders
Episode 2 – Through the Door
Episode 3 – Take the elevator
Episode 4 – Shopping pick and pack
Episode 5 – Socially Acceptable Item Delivery
All Episode descriptions can be hound here:
https://drive.google.com/drive/folders/1JdzsFmyMRUSpbQqrBfvmKB-dQl6YlOJ6?usp=sharing
Hosting the event for a second time is centre:mk, a leading shopping destination at the heart of Milton Keynes, one of the UK's newest and fastest growing Smart Cities.
The MK Smart City Robotics Competition is supported by a range of public, academic and commercial partners, notably Milton Keynes Council, centre:mk, Ocado, Cranfield University and University of Buckingham, with more supporters to be announced.
For sponsorship opportunities, contact ian.pulford@smccl.co.uk
Team organisers should note that set-up and dismantling will take place during the days immediately before and after the event dates shown above.
More information will follow in the coming months. Meanwhile, check out the ERL website for more competitions and events. You can find more information about the previous competition here.
Register
Deelname aan het event is mogelijk na registratie via onderstaande aanmeld-button. Na registratie volgt de bevestiging per e-mail. Wijzigingen van de aanmelding zijn eenvoudig via bevestigingse-mail door te geven.