CITC intensifies cooperation with PVA TePla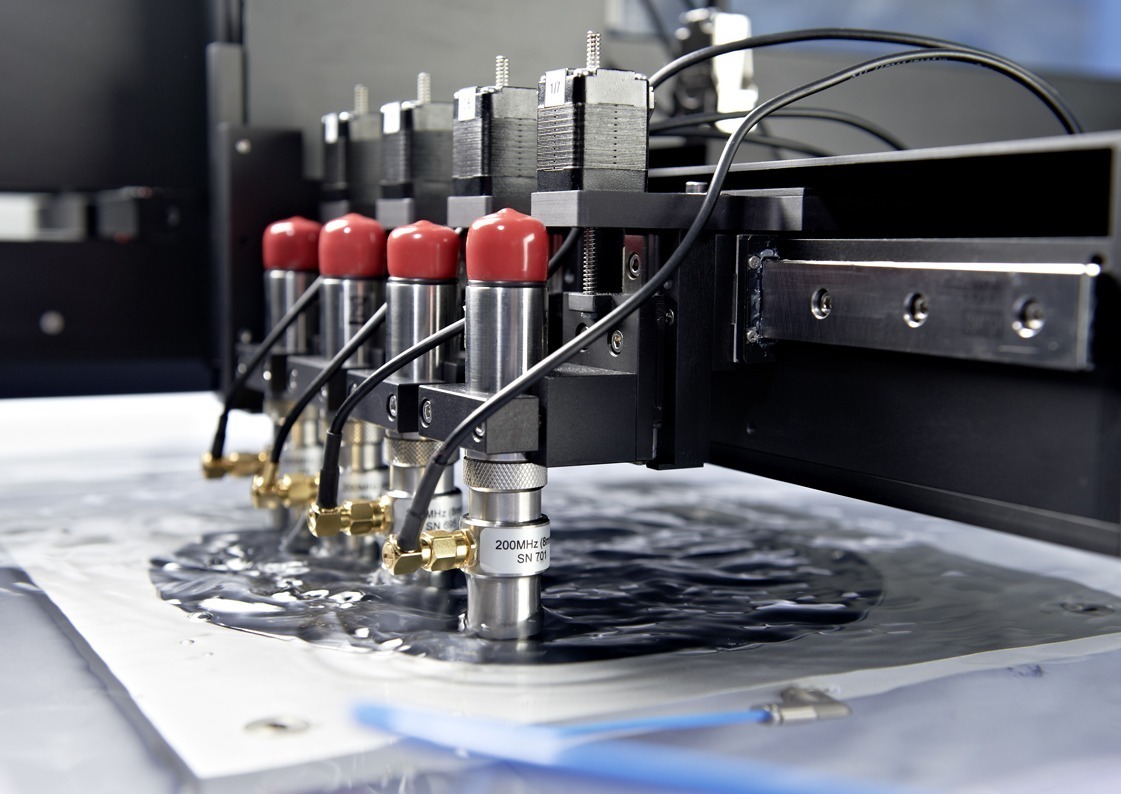 Chip Integration Technology Center (CITC) will intensify its cooperation with acoustic microscopy expert PVA TePla Analytical Systems GmbH. The cooperation offers exciting opportunities for both organizations to benefit from the synergies that exist between them.
Successfully determining which materials and processes are reliable for packaging is crucial to the mass commercialization of power and WBG semiconductors. Flawless basic materials are the key to flawless products. Cracks, cavities, detachment, or inclusions result in failures during the subsequent production process, which can be avoided with the help of reliable material analysis.
To realize this in its Thermal High-Performance packaging program, CITC is going to use the PVA TePla Scanning Acoustic Microscopy (SAM) 302 HD2 system. The microscope system provides non-destructive quality control capabilities and will therefore allow CITC to assess the reliability of the sinter die attachment to the leadframe.
The collaboration will also see both parties sharing information with their respective businesses to showcase the technical capability and infrastructure on offer at both organizations. Finally, PVA TePla and CITC will be exploring opportunities to jointly develop research opportunities.
Peter Czurratis, Managing Director of PVA TePla is excited about the partnership: "CITC is an upcoming and leading research center focused on new semiconductor wafer technologies and new trends in packaging and systems integration. Their cooperation with semiconductor companies and universities provides us with an excellent research platform for defining our future roadmap for the next generation of acoustic microscopes."
CITC Business Development Manager, Marco Koelink, is also looking forward to this collaboration: "PVA TePla is one of the leading suppliers of Scanning Acoustic Microscopes. Through this collaboration, CITC will gain access to advanced analytical capabilities that will help us not only to analyze and identify bond layer failures, but also better understand material performance and predict failures at an early stage. That is a crucial capability in the development of robust and reliable bonding technologies."